Laura Trovão, Master student, University of Aveiro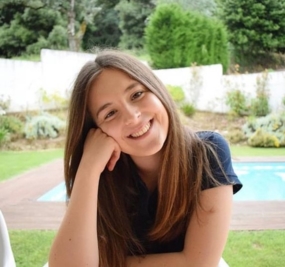 My name is Laura Trovão and I'm a master's student in Applied Marine Biology at University of Aveiro. This year I had the privilege of becoming part of the DEEP REST project, joining the WP2 team. I have been focusing on studying the functional diversity of the benthic fauna present in mining areas, such as Clarion Clipperton Zone and DISCOL, so that a database with a list of functional traits scored for all eukaryotic species from all benthic size categories may be created.
Also, my dissertation is integrated in this WP, entitled "Functional diversity of benthic fauna from polymetallic nodule areas" under the supervision of Dr. Ana Hilário and Dr. Sofia Ramalho, where I will use the database created in order to functionally compare the species from a contractual area with an APEI, from the CCZ. This opportunity has allowed me to learn a lot, to meet great people, and to have amazing experiences that otherwise I would never had.